Membership registration fee (one time only; same at all facilities)
550 yen(incl. tax)
Includes our original super grip socks at no extra charge!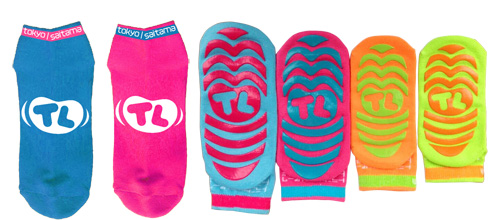 Jumpers must register as members before jumping.(We give you a free pair of trAmpoland socks when you register!)
We no longer issue membership cards.Members please give your name and date of birth to the receptionist.
trAmpoland SAITAMA members may use their membership at other trAmpoland facilities.